Products > AMSOIL Products > Shop by Equipment

A true 4x4 truck gives you the power to go where you want to go. When you switch from daily driving to serious off-road adventure, protection is critical to ensure you're not getting towed home.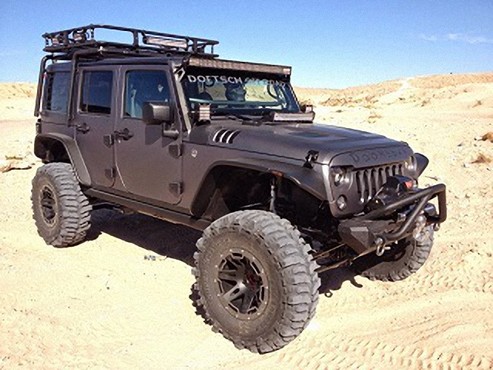 AMSOIL Advanced Synthetic Motor Oils
protect 4x4s from front to back. The proprietary technology and top-quality chemistry found exclusively in AMSOIL synthetic lubricants provide world-class protection for hard-working engines, transmissions and differentials.
They withstand high-temperature breakdown to help prevent harmful deposits from forming while remaining fluid in sub-zero temperatures for easier cold starts and faster circulation compared to conventional oils.

Off-Road Short Course Racing
AMSOIL is the presenting sponsor and
Exclusive Official Oil
of
"
T
he Off-Road Championship (TORC)
"
series, the premier off-road short course racing series in North America. As the presenting sponsor and Exclusive Official Oil of TORC, AMSOIL is helping push the excitement and passion of off-road racing to the forefront.
AMSOIL is also the title sponsor of the
TORC PRO 2WD class
and continues to support racers, including major sponsorships with AMSOIL Super Team members Scott Douglas, Mike Oberg and Chad Hord, and several other teams.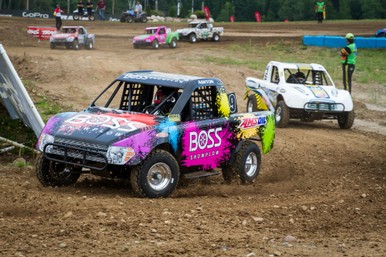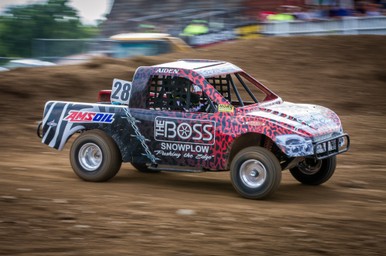 TORC brings together the best of Midwest short course off-road racing with exciting West Coast venues. TORC has exclusive rights for premier events at legendary tracks such as Crandon International Off-Road Raceway and Bark River International Raceway.